The Turkish lira has fallen to another record low against the US dollar.
In the meantime, 9.098 lira were available for one dollar on Wednesday. The currency has been under increasing pressure since the end of September after a key interest rate cut despite the high inflation rate. President Recep Tayyip Erdogan repeatedly puts pressure on the central bank and demands lower interest rates. He believes that high interest rates cause inflation, which contradicts current economics.
Decline of Turkish lira
The decline in the lira accelerated on Monday after Erdogan indicated that a new military operation against the Kurdish militia YPG could be imminent in neighboring Syria. That would also lead to further tensions with the US, which supports the Kurdish militia in Syria.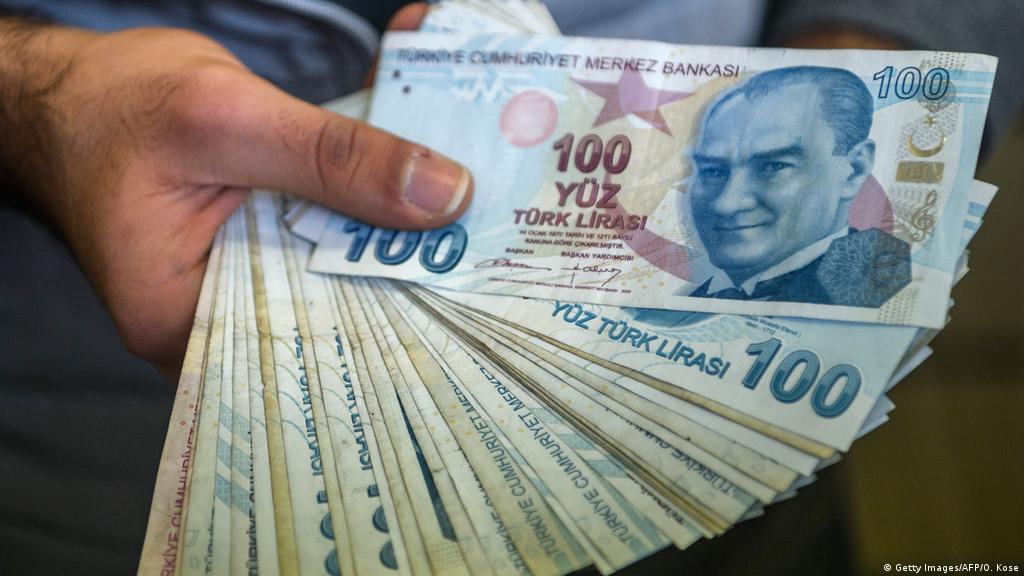 Turkey has long struggled with high inflation. According to official figures, the annual rate in September was around 19.58 percent. Food in particular is becoming more and more expensive, the inflation rate for food and non-alcoholic beverages was recently around 29 percent, according to the statistics agency. Housing is also becoming more expensive – students are currently protesting against high rents.
The euro benefited from a dollar weakness on Thursday and temporarily rose above the $ 1.16 mark. During the day, the common currency climbed to a daily high of $ 1.1624. In the afternoon the euro was traded a little lower again at 1.1569 dollars. The European Central Bank (ECB) set the reference rate at $ 1.1602 (Wednesday: 1.1562). The dollar cost 0.8619 (0.8649) euros.
Traders justified the strength of the euro with a broad weakness of the US dollar. The friendly stock market sentiment that weighed on the dollar as a global reserve currency was named. In the afternoon, US economic data failed to give the dollar a boost, although economic figures suggest that the US Federal Reserve will tackle the exit from extremely loose monetary policy this year.
In September, US producer prices rose year-on-year than ever since the survey began in 2010. In addition, the number of initial jobless claims fell more sharply than expected in the past week. In the foreign exchange market, however, rapid measures by the US Federal Reserve are already firmly expected. The minutes of the Fed's latest interest rate meeting published the previous evening show that the central bank intends to start reducing bond purchases to support the economy this year.
The Turkish lira, which continued its slide with a record low against the dollar, was under great pressure. The trigger was that President Recep Tayyip Erdogan dismissed three central bankers overnight. This means that there is less and less reason to hope for a turnaround in Turkish monetary policy, commented foreign exchange expert Antje Praefcke from Commerzbank. "In our opinion, these are not good omen for the lira," said Praefcke.